First, the bad news: we aren't getting real-time info for your transit agency right now. (There could be a few reasons why: maybe an asteroid hit a cell tower. Or there was a mix-up in the data tubes.)
Without this real-time intel, the app instead shows scheduled times: so you see when your bus or train is supposed to arrive, instead of where it actually is. 😢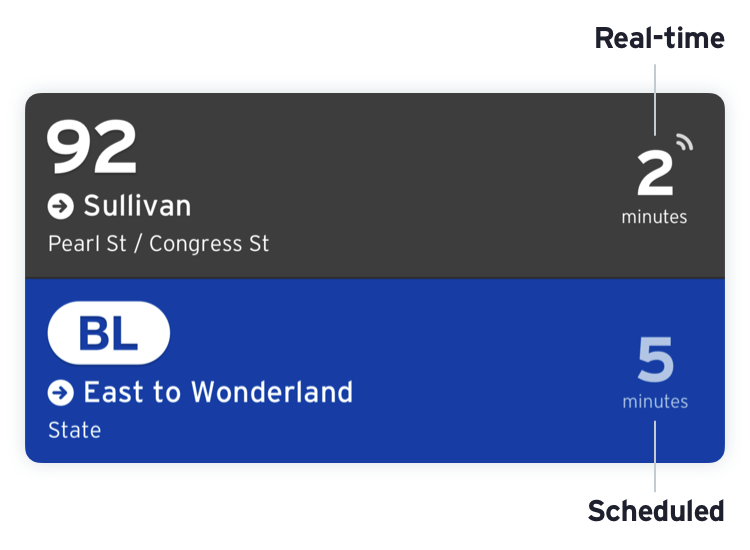 Now, the good news: you can help fellow riders through the outage, just by tapping

every time you ride.
How does GO help?
GO is like GPS for transit, sending alerts when it's time to catch your ride (and when your stop is coming up).
The best part? GO also follows your vehicle's location in actual real-time, and uses that data to help other riders. Tap GO: riders on your line will have up-to-the-second location updates.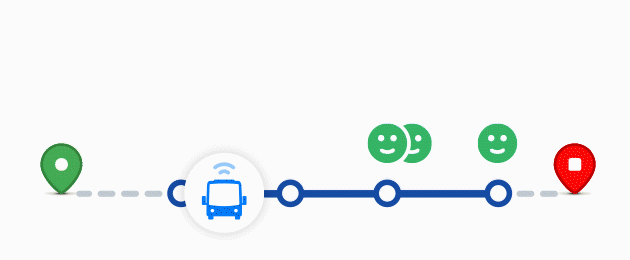 Curious about how many people you're helping out when you use GO? Look for the happy face to see how many points you're earning. You'll see that number climb as you travel along.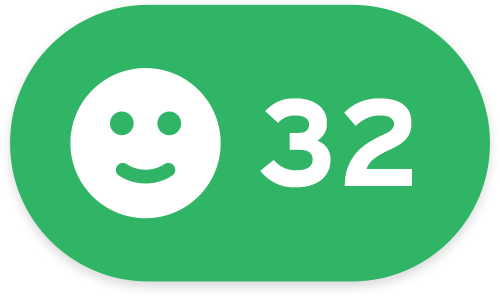 And when you're waiting for a ride yourself, that same happy face lets you know when your trip is crowdsourced.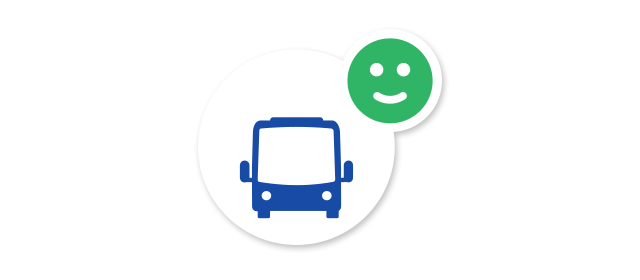 Feels nice, right? 🙂 Yeah.
Tap on the happy face to see how many points you've earned this month and reveal your ranking compared to other riders on your line.

Neat! But what about my battery?
GO uses your phone's GPS, which does indeed use a little bit of energy. We've managed to keep it down to about 5% of your battery for a 20-minute trip, and that estimate assumes you're fiddling around with the screen on the entire time. If you've just got your phone in pocket, it uses even less.
How much data does GO use?
Barely any. That same 20 minute trip would use about 100k of data. That's less than 1/15th the size of this GIF of a bus doing doughnuts.
And what about my privacy?
Your location and your data is completely anonymous, and is only shared with our servers while you're using GO and actually on board the vehicle. As soon as you hop off, GO shuts off, and your vehicle's location stops being sent to our servers.
Read the Blog Post
FAQs
Contact Us